21 Aug

3i Delivers Marianas LightSheet Imaging System to the National University of Singapore

National University of Singapore, ranked 15th in the World and 2nd in all of Asia, has received a LightSheet Microscopy system from Colorado (USA)-based company 3i (Intelligent Imaging Innovations) as the center piece for live-cell imaging at the Centre for BioImaging Sciences

Colorado (USA) August 21, 2017 Intelligent Imaging Innovations (3i) announced that it has delivered a Marianas LightSheet microscope to the Centre for BioImaging Sciences (CBIS) at the National University of Singapore (NUS).

Marianas LightSheet is designed to study living organisms at high speeds with isotropic resolution utilizing dual-view inverted selective plane illumination microscopy (diSPIM) technology. The microscope will enhance the capabilities of the CBIS. The CBIS serves the interdisciplinary needs of premiere scientists in Singapore who study molecular and cellular biological processes.

"3i is proud to deliver this next-generation living cell microscopy system to such a world class research facility." says Bill Fester, VP of Business Development. "We look forward to continuing our cooperation with NUS on this emerging technology."

Thorsten Wohland, Professor of Chemistry and Assistant Dean of Research & Graduate Studies at NUS, is world recognized as a pioneer using fluorescence correlation spectroscopy with LightSheet imaging technology. Dr. Wohland says, "Our facility is looking forward to the installation of the diSPIM as it will bring our users to the next level in microscopy and advance their research. The reduced photobleaching, coupled with fast acquisition, better resolution and the ability to use traditional sample mounting (techniques) makes for a versatile instrument for our users."

3i has been designing and manufacturing customized microscopy imaging solutions for over 20 years. 3i's portfolio includes SlideBook, a software solution which manages everything from instrument control to image capture, processing, and data analysis. In addition to Marianas LightSheet, 3i also offers technologies for live-cell and intravital fluorescence microscopy including computer generated holography, photomanipulation, spinning disk confocal, multi-photon and the Lattice LightSheet microscope designed by 2014 Nobel prize winner, Dr. Eric Betzig.

For more information, see www.intelligent-imaging.com/marianas-lightsheet.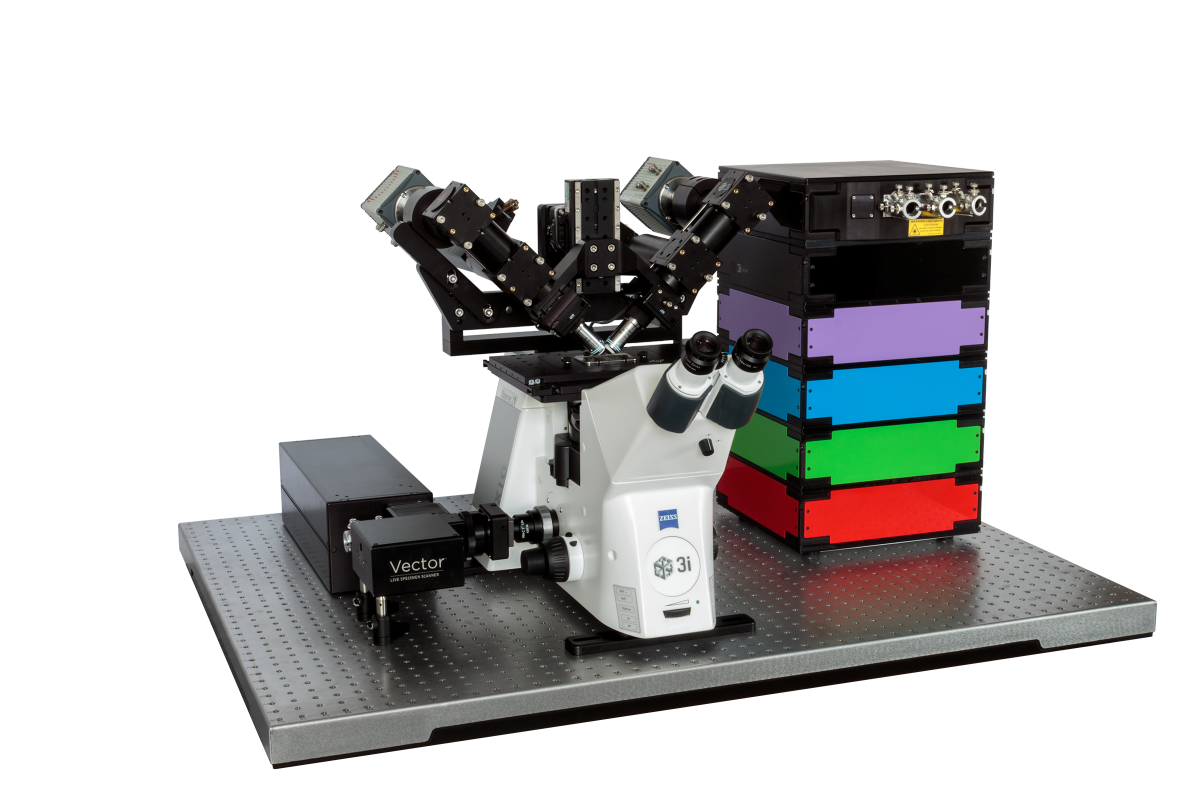 Contact
Edward Lachica
APAC Business Manager, 3i
Phone +1 610 393 8410
Email: ed@intelligent-imaging.com
Larry Cheung
Sales Manager, microLambda
Phone +65 690 49093
Email: larry.cheung@microLambda.com.sg
Media Contact
Sergei Sorkin
Director of Creative Marketing, 3i
Phone: +1 303 607 9429
Email: sergei@intelligent-imaging.com