01 Nov

3i Partners with DDN Storage to Deliver Demanding Microscopy Workflow Solutions and Unmatched Performance

Combined Solution Accelerates LightSheet Microscopy Workflows
with Best-In-Class Data Storage

Denver, Colorado (USA) November 1, 2017 3i (Intelligent Imaging Innovations), a leading provider of advanced multimodal microscopy systems to researchers around the world, today announced a strategic partnership with DataDirect Networks (DDN®) to deliver groundbreaking solutions for biomedical research environments and workflows. With innovative solutions that combine DDN's high-performance data storage platform and 3i's high-performance instruments and SlideBook software, the partnership offers researchers in fields such as Neuroscience, Cell Biology, Immunology, and Developmental Biology a powerful solution to accelerate research, to speed time to results, and to fully leverage the power of the latest technologies in light sheet microscopy.

"For more than 20 years, 3i has been developing emerging imaging techniques and analysis software for fluorescence microscopy that provide cutting-edge capabilities to their customers," said George Vacek, global director for life sciences at DDN. "Recent improvements in resolution and frame rates of these emerging technologies have pushed data requirements beyond the limits of commodity systems, but are well suited for DDN's high-performance storage solutions."

Within recent years, dramatic advances in illumination and detectors have led to data produced at up to multiple gigabytes per second. While 3i's microscopes are providing leading edge spatial and temporal resolution, they are also producing immense volumes of digital data at unprecedented rates. This data growth has out-paced the ability of traditional storage solutions to support current microscopy workflow performance and scale requirements adequately. DDN's storage uniquely supports fast instrument data ingest with unparalleled reliability, as well as analysis, archive, collaboration, publication and data protection without the need for costly, cumbersome infrastructure silos.

"DDN is well known as the leader in high performance storage solutions," said Colin Monks, co-president and co-founder of 3i. "Working with DDN allows us to deliver better data management for a complete end-to-end microscopy solution with multi-instrument acquisition and simultaneous high-speed analysis, which lets 3i's light sheet systems perform at full capability maximizing value for our customers."

Most storage solutions in the market today suffer bottlenecks that will not allow for simultaneous capture and processing of large microscopy datasets. Conversely, the combined DDN/3i solution allows ingest and egress to happen concurrently, which enables organizations to accelerate time to results. Additionally, users will achieve improved uptime of their high-resolution, high-speed microscopes – thus increasing return on investment and maximizing value.

DDN storage platforms are ideal for high-resolution microscopy environments in Neuroscience, Cell Biology, Immunology, and Developmental Biology, among others. These solutions can scale to support multiple high data rate instruments, where each instrument may require more than 10 gigabytes per second, and can efficiently grow to hundreds of petabytes of capacity and speeds of multiple terabytes per second. DDN delivers high performance, industry-leading density, and scalability to meet the evolving needs of investigators in the biological research community. Combined with 3i microscopes, including the Lattice LightSheet and Marianas LightSheet, these ground breaking solutions are enabling new levels of productivity in microscopy workflows.
Events
Learn more about the combined 3i/DDN solution by visiting 3i's booth at these upcoming events:
Society for Neuroscience (SfN)
Booth 3014
Washington, DC
November 11-15, 2017
American Society for Cell Biology (ASCB)
Booth 517
Philadelphia, PA
December 2-6, 2017
Supporting Resources
More on 3i Microscopes
More on DDN in Life Sciences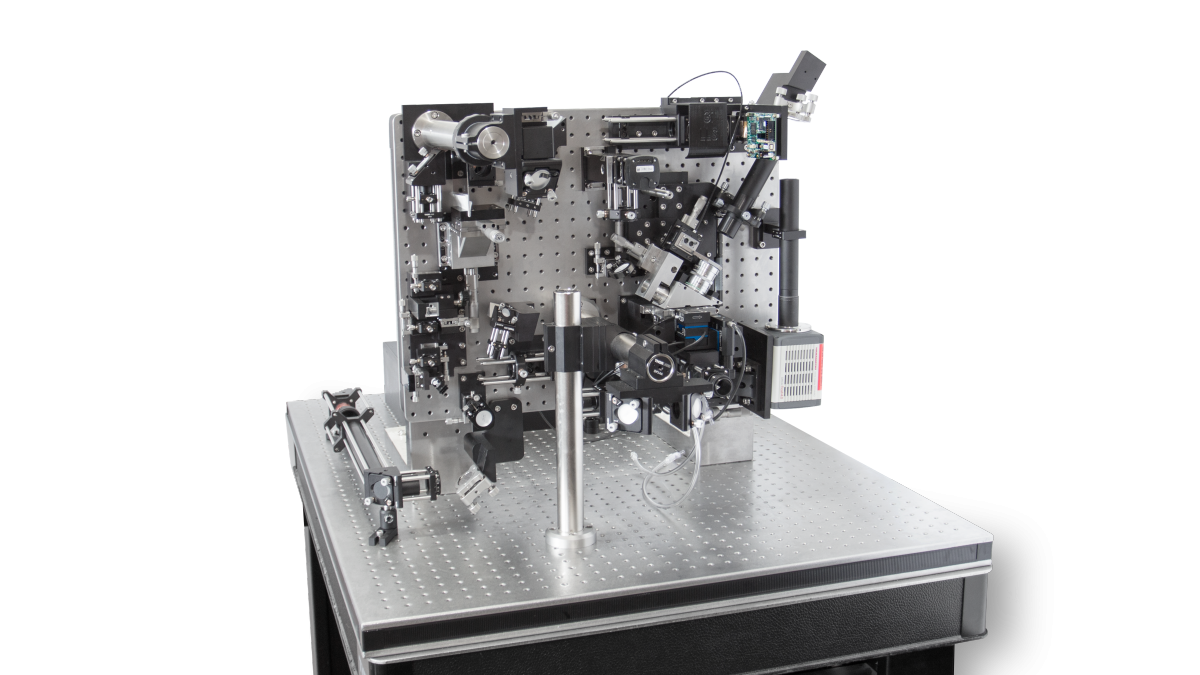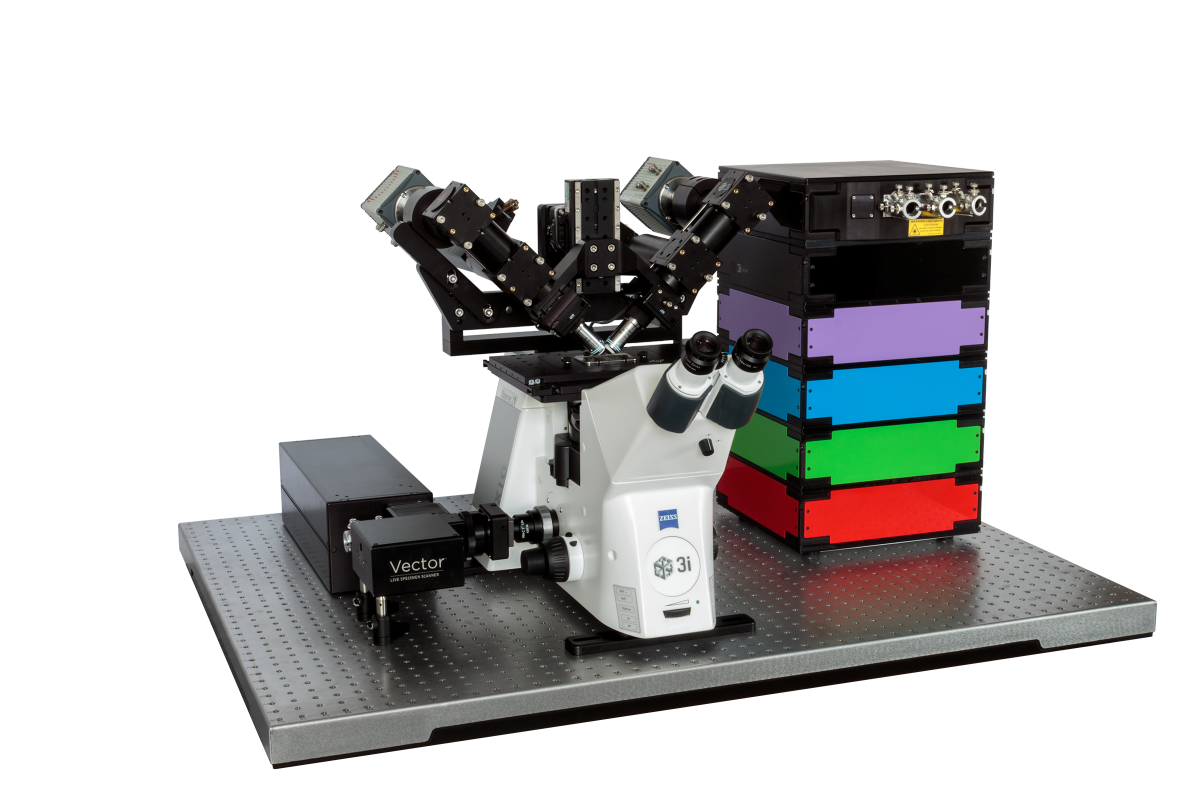 About DDN
DataDirect Networks (DDN) is the world's leading big data storage supplier to data-intensive, global organizations. For almost 20 years, DDN has designed, developed, deployed and optimized systems, software and storage solutions that enable enterprises, service providers, universities and government agencies to generate more value and to accelerate time to insight from their data and information, on premise and in the cloud. Organizations leverage the power of DDN storage technology and the deep technical expertise of its team to capture, store, process, analyze, collaborate and distribute data, information and content at the largest scale in the most efficient, reliable and cost-effective manner. DDN customers include many of the world's leading financial services firms and banks, healthcare and life science organizations, manufacturing and energy companies, government and research facilities, and web and cloud service providers. For more information, go to www.ddn.com or call 1-800-837-2298.
About 3i
3i (Intelligent Imaging Innovations) designs and manufactures cutting edge live cell and intravital microscopy imaging platforms driven by 64-bit SlideBook software. 3i was established in 1995 by a group of scientists whose wide range of research activities includes cell biology, immunology, neuroscience and computer science. Our collective aim is to provide advanced multi-dimensional microscopy platforms that are intuitive to use, modular in design, and meet the evolving needs of investigators in the biological research community. For more information, contact us.
Contact
Kurt Kuckein
Director of Marketing, DDN
Email: kkuckein@ddn.com
Media Contact
Sergei Sorkin
Director of Creative Marketing, 3i
Email: sergei@intelligent-imaging.com